Number: 00X
Alias: Rose Raveheart
Nicknames: Babe (sometimes men call her that)
Place of Birth: Los Angeles, America
D.O.B: September 23rd
Zodiac Sign: Libra
Age: 18 (60 years older from stasis)
Gender: Female
Nationality: American
Height: 5'22"
Weight: Under 150 lbs
Appearance: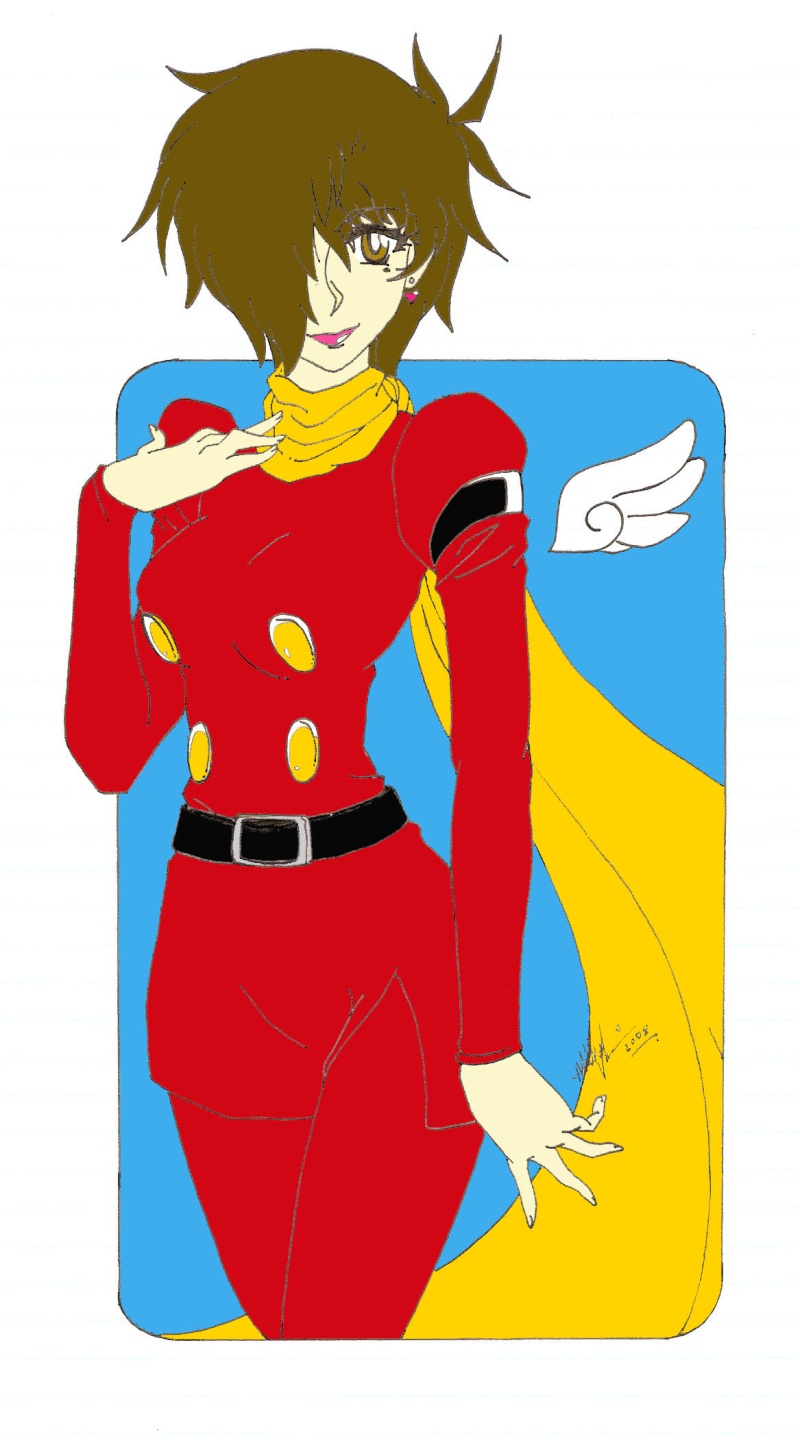 Personality: Has a dark, brash personality, confident, sometimes a bit impatient, loyal, flirtatious and caring at times.
Occupation before capture: Rose Raveheart was the leader of a gang in New York's South side near the Bronx's the Puerto Rican gang.
Bio: Rose was originally from New York City in the United States. Rose Raveheart was the leader of a gang in New York's South side.
During a fight with Jet Link, Jet stabbed one of her gang members, causing her gang to run away in order to escape the police.
Rose and Jet, however, was intercepted by Black Ghost members, who took them away from the scene to be made into cyborgs later.
Rose along with 003 and 004 was placed in cryogenic stasis in Black Ghost's labratory after the project was placed on hold pending scientific advances.
She then was tossed away in a river because they feared she was getting to powerful for a woman. Cyborg 00X (Rose Raveheart) was then found by Cyborg 002 & 009 on a beach-side.
She had lost some of her memory of who she was she didnt remember Jet, the fight or her being a punk leader,
Dr. Gilmore took her to his lab and fixed her up, after tht she started remembering the war with Jet then picked a fight with him again outside the cottage!.
After the fight she sat at the sea bed and looked at the sunset and said to herself "Who am I?"
With the building of the fights and teamwork she has with 002 they both develop a loving bond which she and 002 later form a romantic relationship.
But he liked her before she even started to develop her feelings towards him so they fight alot to show how they really feel deeply.
Cybernetic Ability: She's another female member in the team, she has healing abilites which can recover herself from an injury or even death she hasnt tryed it on anyone else but Jet,
and was created with large white falcon fast wings on her sholder blades behind on her back which makes her able to fly at speeds of up to Mach 5
( whichs gives her a good advantage to race up against Jet). 00X code means tht she was the very first cyborg built but has some very extremly powerful abilites so they called her Cyborg 00Xtreme or 00X.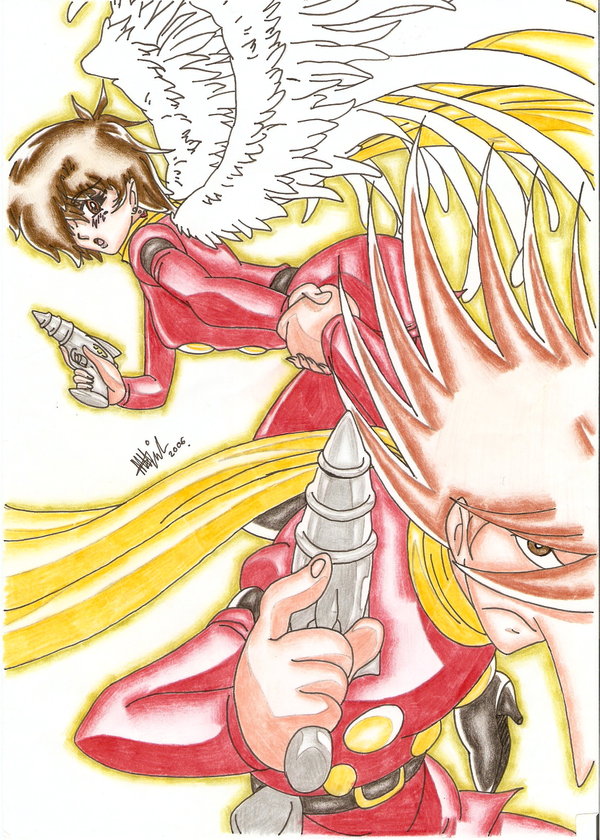 (A pic of mine of Jet and Rose flying together).